Patch Note Highlight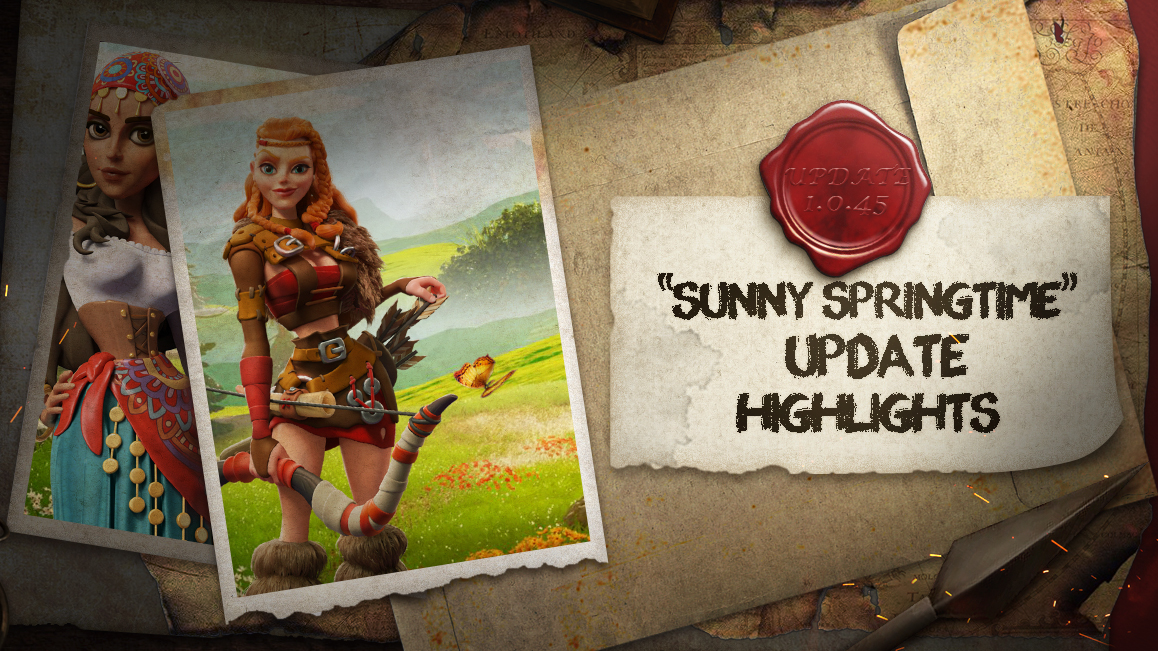 Governors,

Update "Sunny Springtime" is coming soon!

Governors, Update 1.0.45  "Sunny Springtime" is coming soon! 

Check the latest Patch Notes Highlights below for more detailed information! 


We have added a skill lock function, in order to give all Governors more control over the order in which they level up their commanders' skills.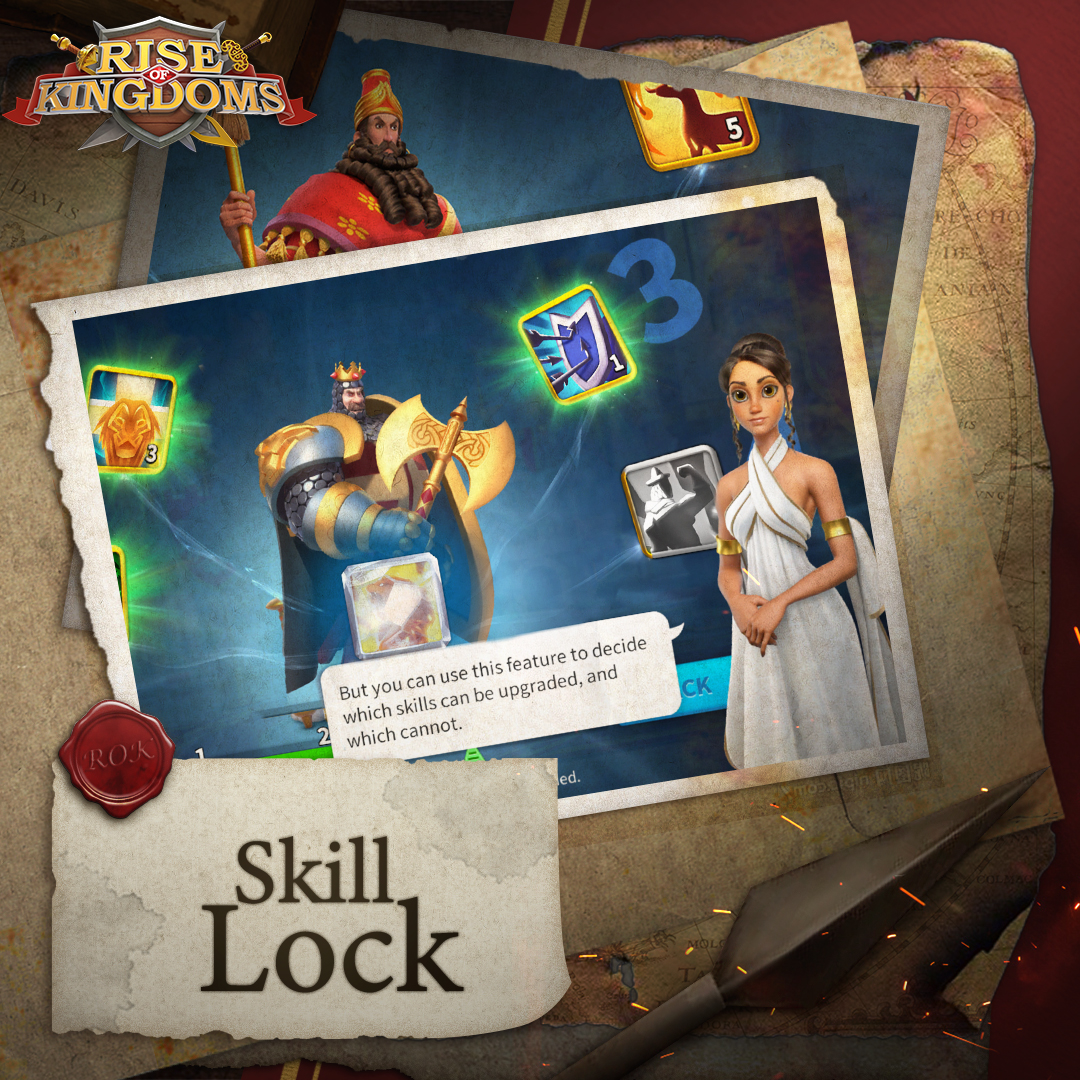 At the same time, within two days of the update, we will give all governors a limited number of "Skill Reset" items to ensure everyone can take advantage of this new function. 
We will be sending out a separate announcement with more specifics about this new function and these skill reset items. Keep an eye on your inbox!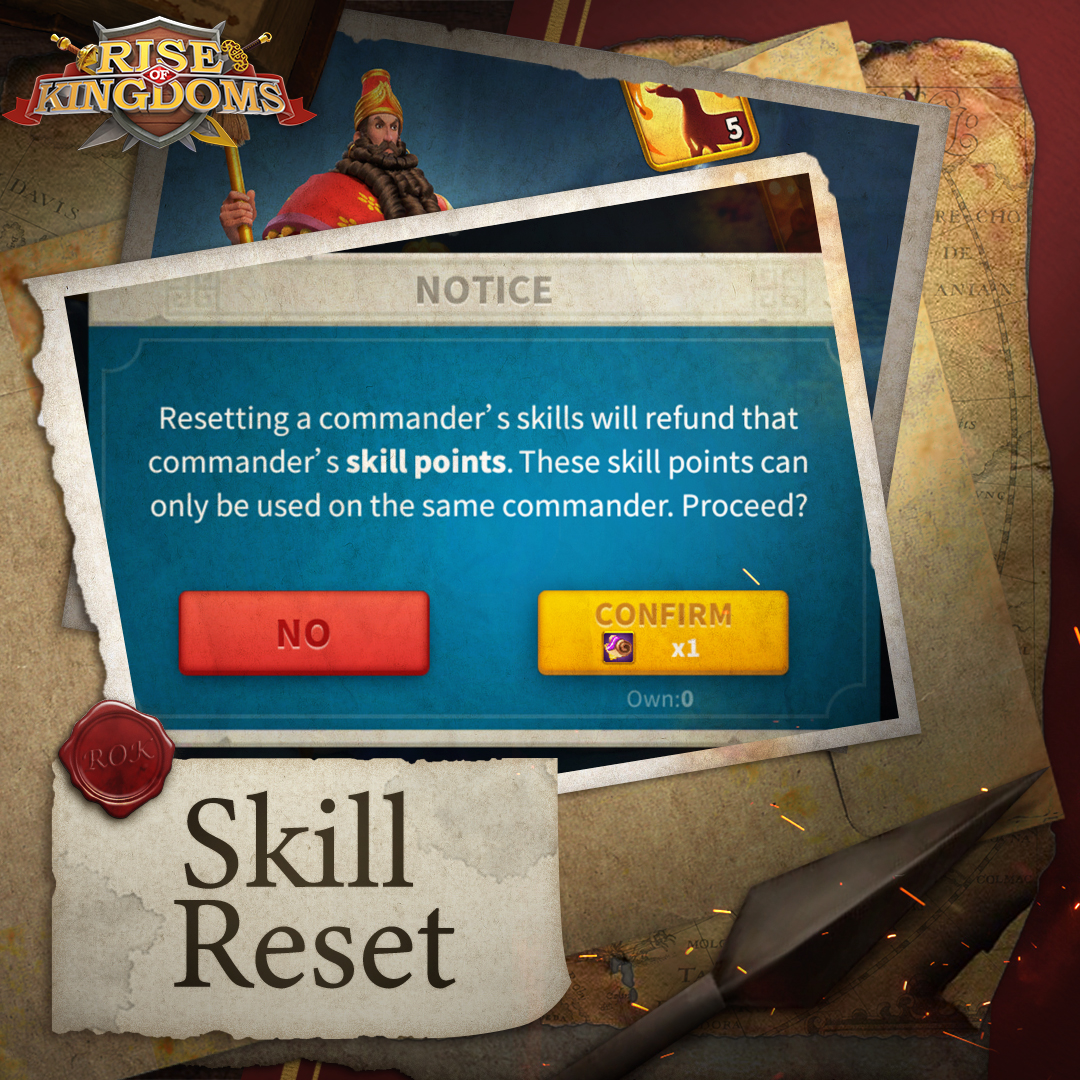 Other Optimizations
1) We have received numerous complaints from Governors about problems such as lag when many troops are on the screen at the same time. 
As a result, we are adding a new graphics option to the settings menu that should generally improve your gaming experience when a larger number of players are fighting together. 

2) We have added an explanation of the chance to forge special talent equipment to the forging system description. Governors should now be able to make better-informed decisions about how to invest their materials. Please note that we have only added a description, and have not made any changes to the chance.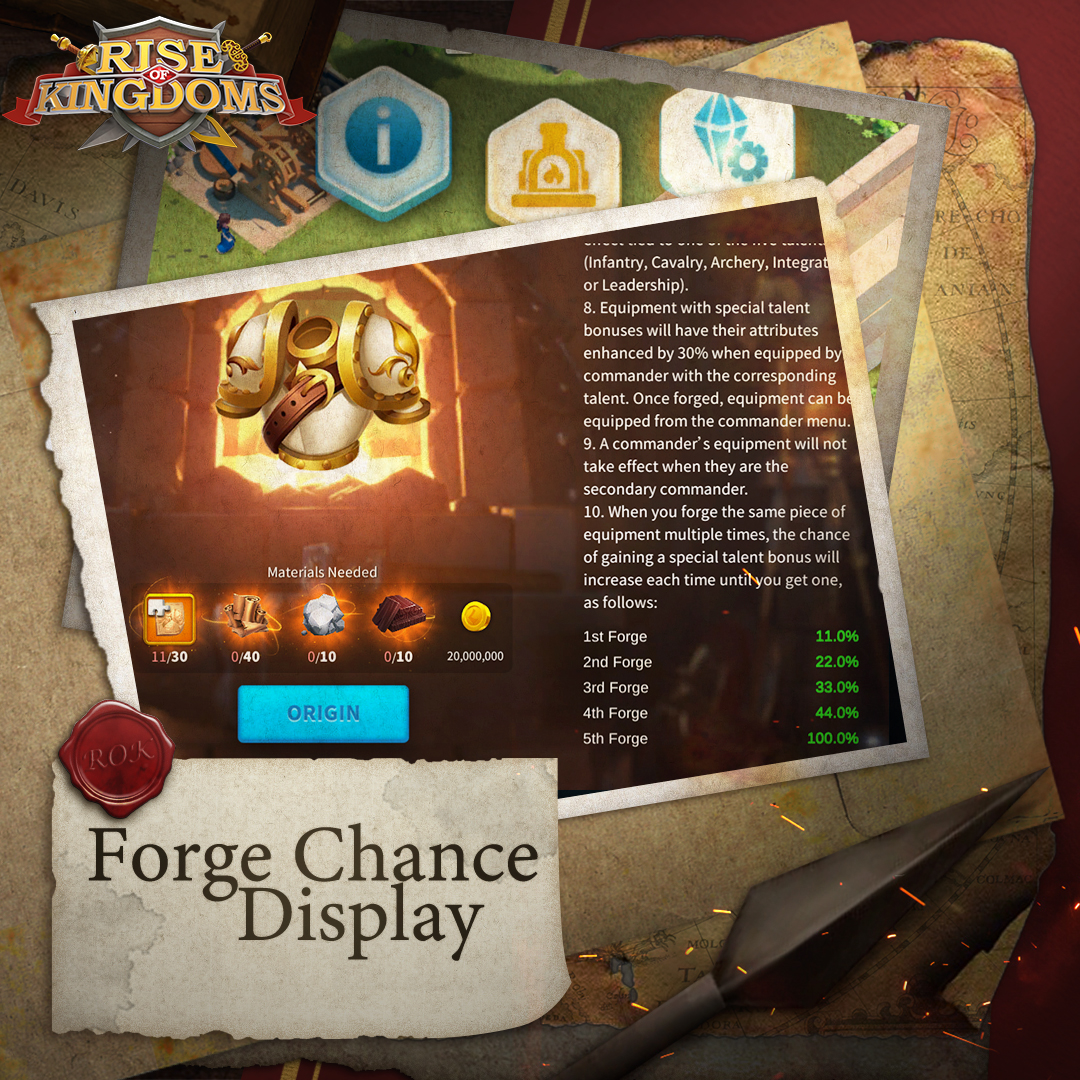 3) Added more commander support skills to "Heroic Anthem" in Lost Kingdom: Season of Conquest.

4) You can now view camp information in the "Eve of the Crusade" event of Lost Kingdom: Season of Conquest.

5) You can now view information on Governors who are not part of your alliance by tapping their troops on the map.

6) A special notice has been added for when your troops are being attacked, but are not fighting back.

7) To allow Governors to enjoy a wide variety of city themes, active limited-time themes will not expire when a new theme is used, and can be used again during its duration.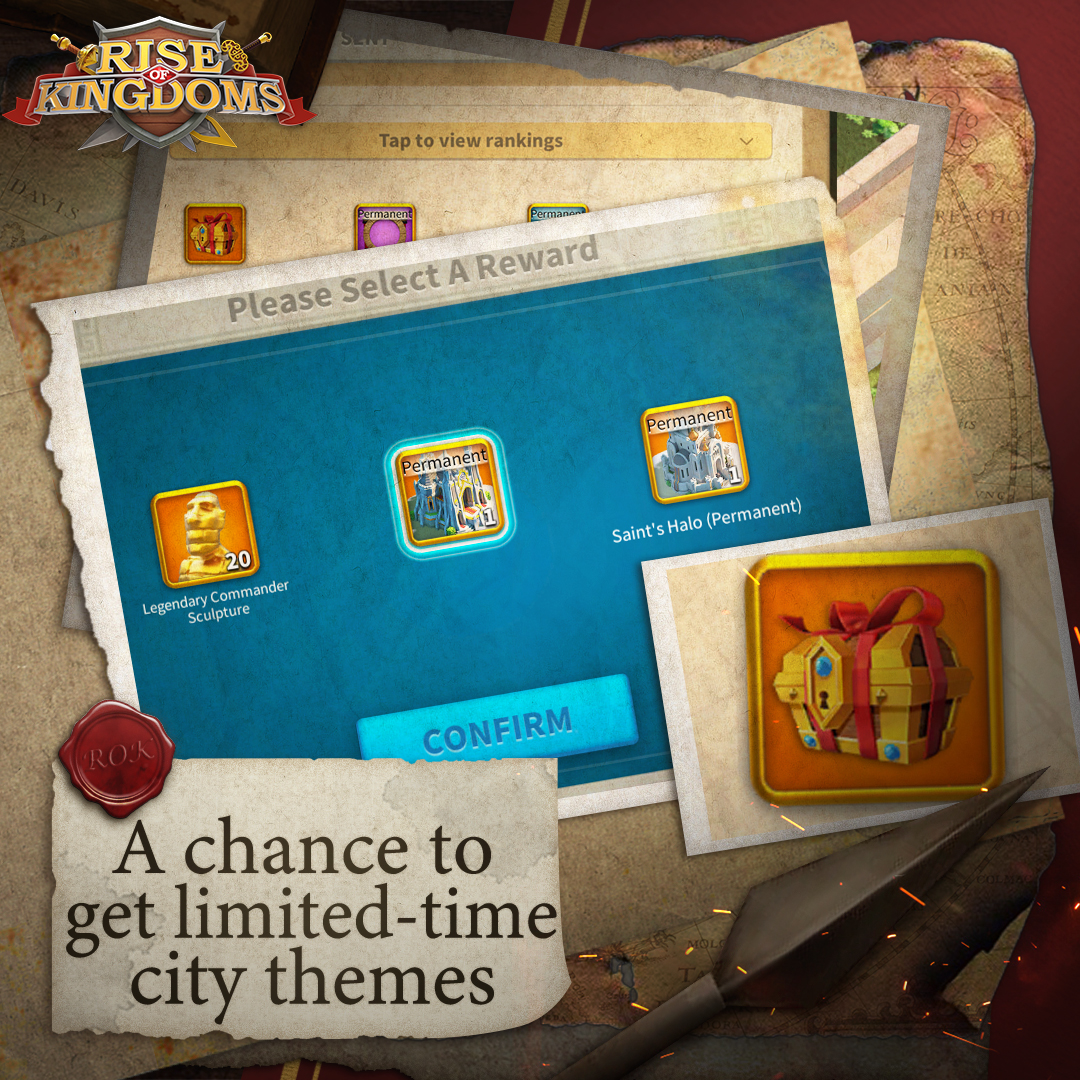 8) Optimized the calculation method for "Imperium Kingdoms". Troops in the Hall of Heroes will now be returned at the end of the Season of Conquest regardless of whether or not the Governor is online.

9) To ensure Governors' basic gathering needs are met, we have added a siege unit zone in addition to the hospital, which will allow a number of siege units to be healed without impacting hospital capacity.

10) Added a new "star characters" feature to the character management screen. Governors can now more conveniently manage their multiple characters.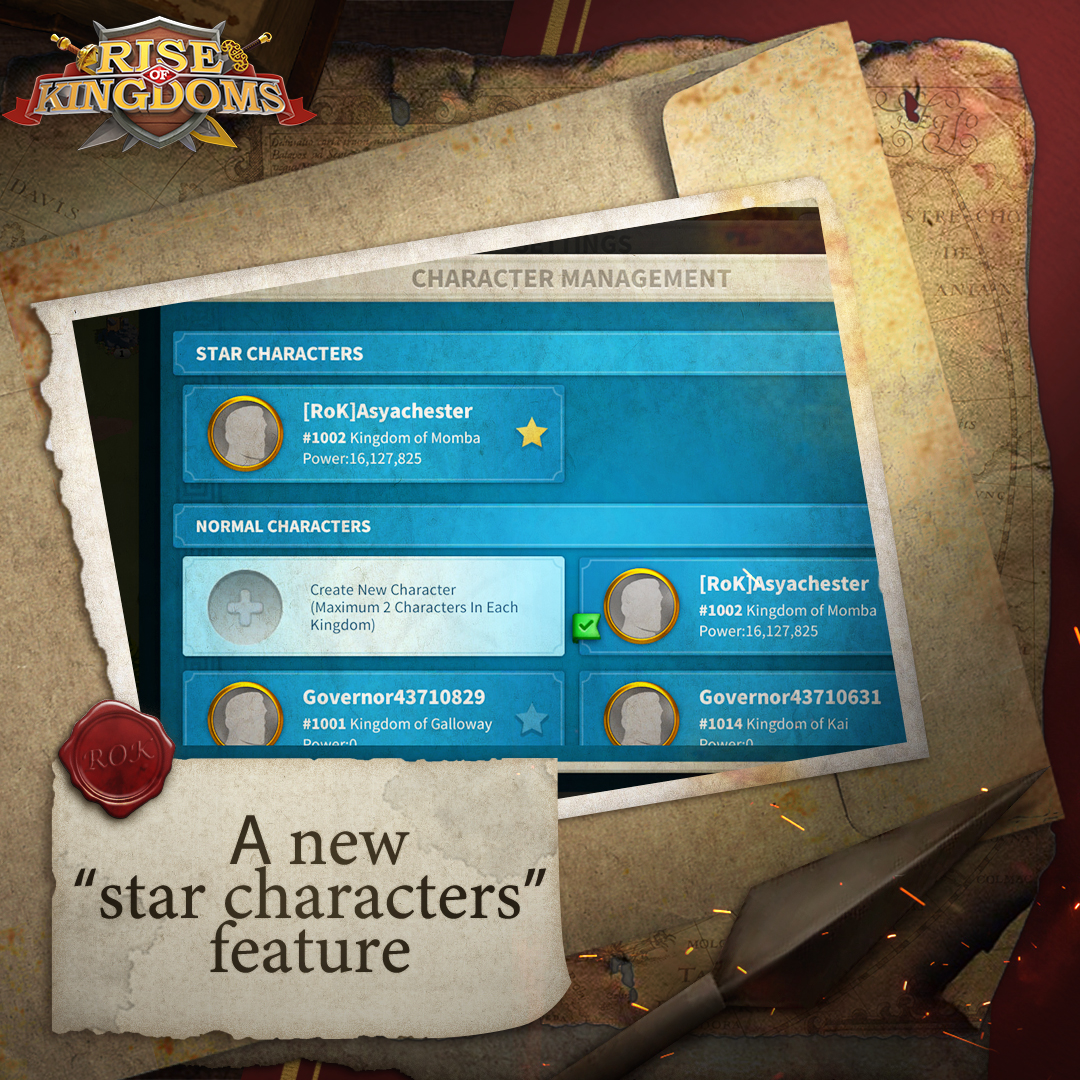 11) In order to make managing member applications easier, the alliance leader and officers can now go to Settings > Notifications > Approval Reports in their profile and set a minimum power level. When applicants meet the set requirements, they will receive a notification message.

12) Optimized the kill records and ranking calculation methods to better take into account the tier of troops killed.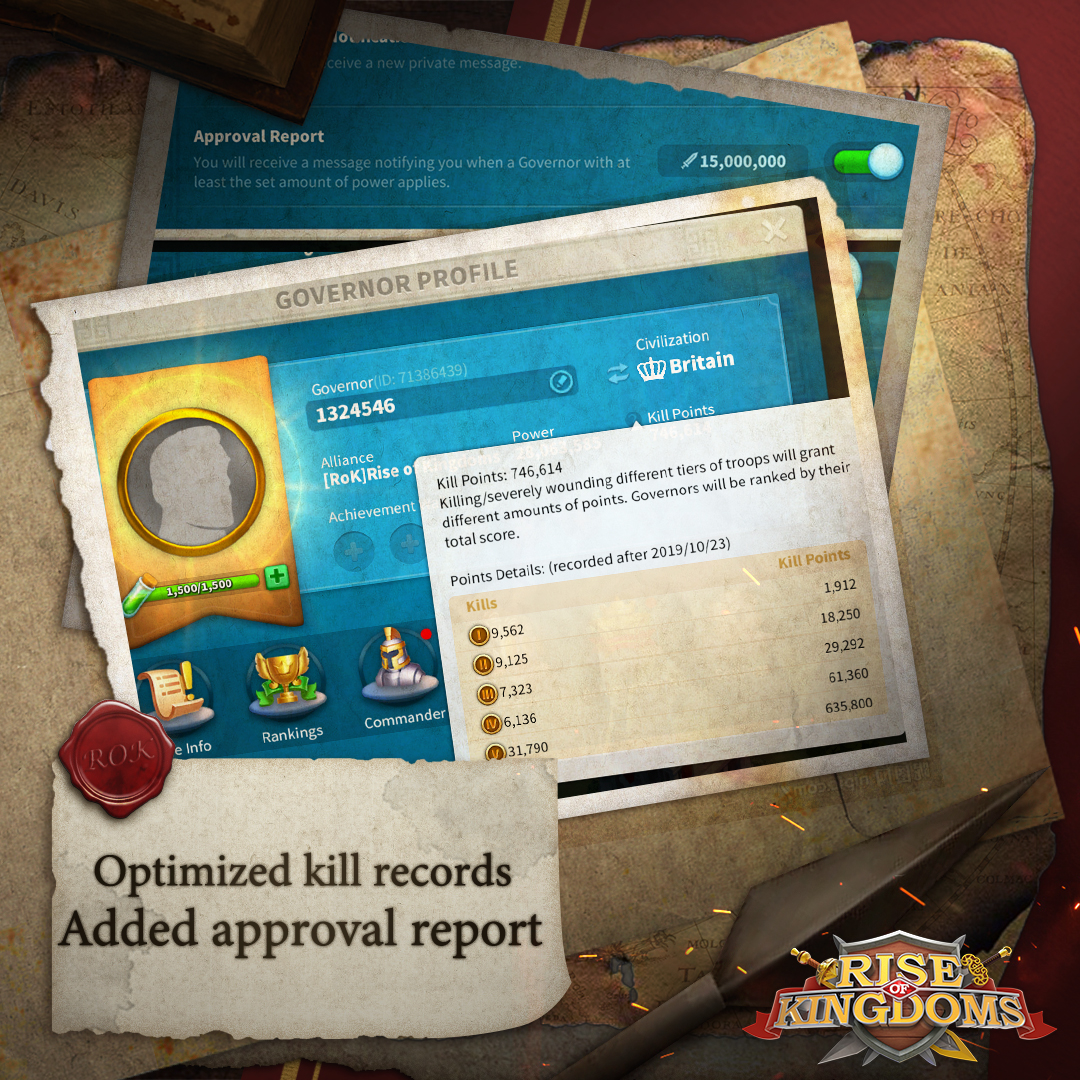 13) Added a number of alliance symbols for Governors to choose from.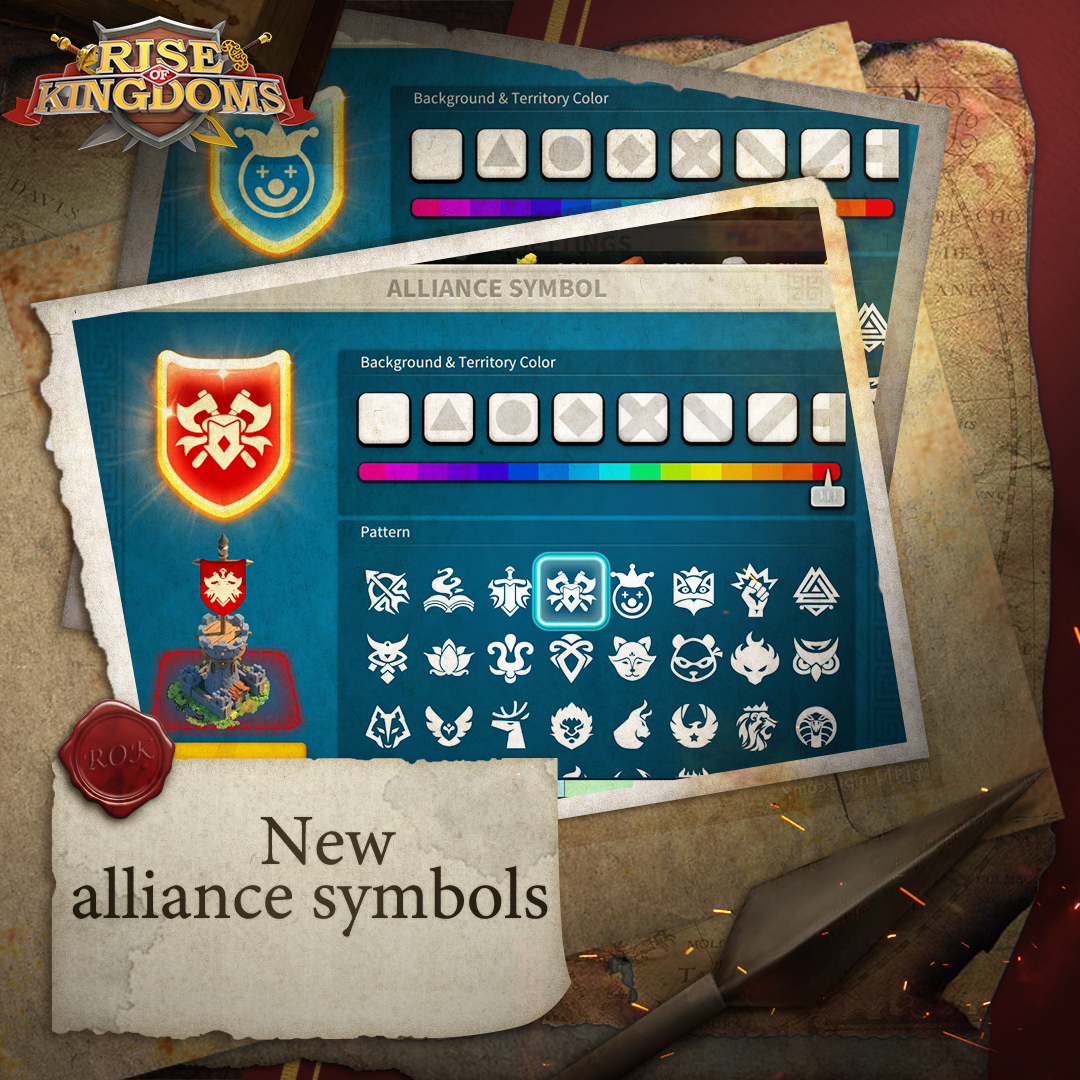 14) The "Deceptive Troops" item's effect up until now has been too simple, and does not sufficiently confuse opponents. With this in mind, we have changed both the effect and description to add more uncertainty. We hope this item's new design will provide more avenues for strategy going forward.

Thank you for supporting Rise of Kingdoms!

We would love to hear what you think about this update!